Tuesday, November 28th
Delight in the wild side of dining at The Sycamore! Our Game Night menu is a true masterpiece, featuring a delectable array of dishes paired with optional wines that are nothing short of exquisite. Join us for a memorable evening of flavors with the most unique cuts and ingredients. Reserve your spot today by e-mailing
info@thesycamoreatchathammills.com
.
Cost: $75 + $40 optional wine pairing
View Menu
Venison Osso Bucco Marmalade / Crostini
Black Trumpet Mushrooms
( Negro & Filgli Birbet )  
Elk Salami & Warm Local Chevre Crusted Mushrooms
Apple & Chicory Salad / Red Pepper Vinaigrette
( Paul Dolan Vineyard Zinfandel 16')
Creole Alligator Pie
Sauce Piquant / Olive Oil Tomatoes
( St. Christopher Gewurztrominer 21' )
Slow Roasted Antelope Loin
Steamed Brocoli / Poached Egg / Cheese Sauce
( Poderi Del Nespoli Sangiovese 20' )
Dessert
Flourless Chocolate Tort
Raspberry Coulis / Vanilla Cantilly
( 20 yr Tawny Port Nieeport )
Mark your calendars for a magical evening of music, fine dining, and holiday cheer!
 Join us on Tuesday, December 19th, for our Holiday Dinner featuring live holiday jazz music. 
Make it a memorable night as you revel in the festive ambiance and savor delectable flavors.
View Menu
Amuse
First Course
She Crab Soup
Sherry Chive Drizzle
or
Chicory Salad
Pheasant Confit, Goat Cheese, Candied Walnuts, Plum Vinaigrette
Intermezzo
Main Course
*Prime Rib
Au Jus
*Crispy Duck Breast
Orange, Whiskey Maple Glaze
Grilled Swordfish
Blood Orange Relish/Roasted Shallot Burre Blanc
Crispy Risotto Cake
Winter Vegetable Ratatouille
All tables will receive: Mashed Potatoes, Winter Greens/Roasted Onion Cream & Truffle, Rosemary Roasted Squash
Dessert
Chocolate & Peppermint Pot de Crème
Or
Lemon Olive Oil Cake
Candied Pomegranate, Tarragon Whipped Cream
$100
Wine pairing $35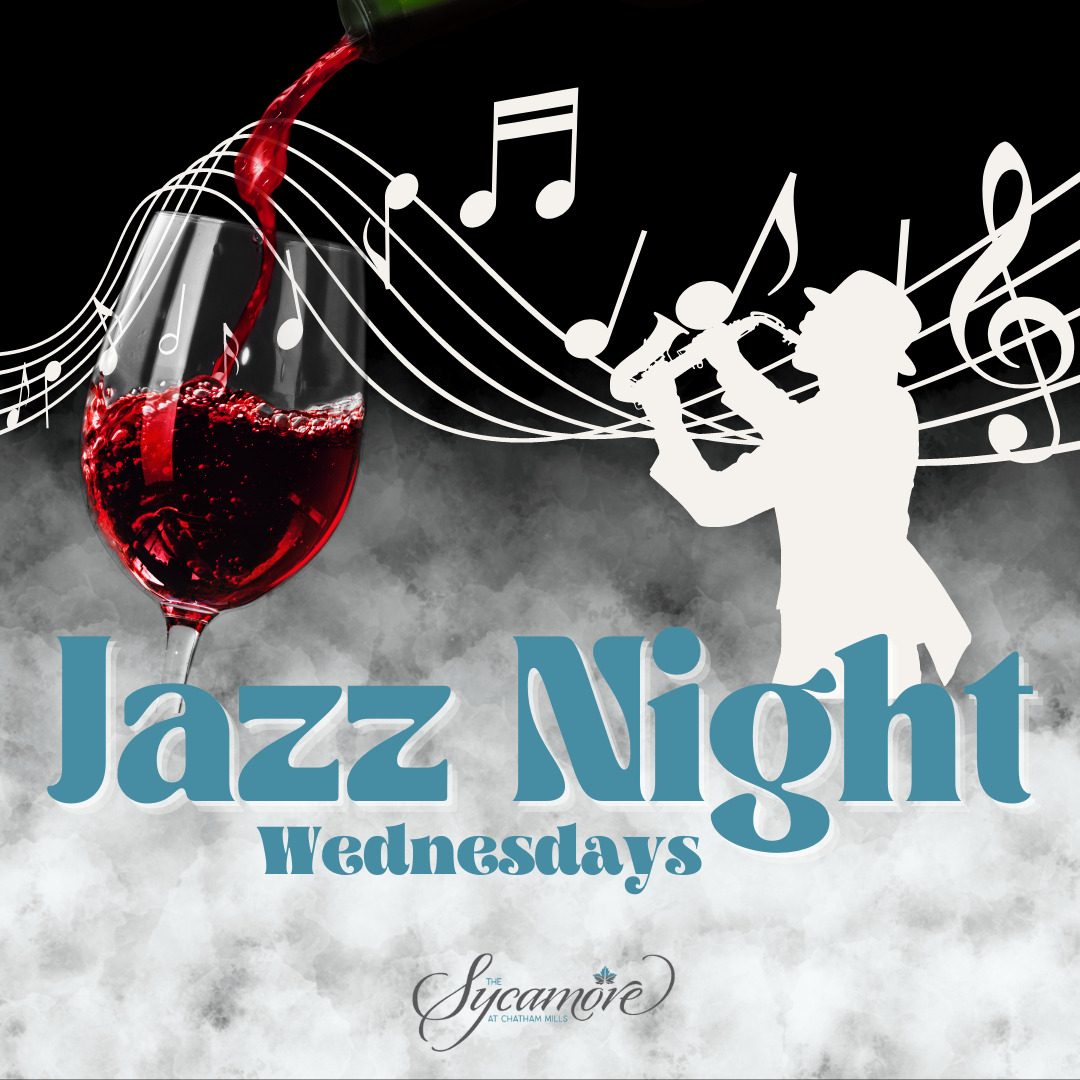 Every Wednesday night we feature Live Jazz from a series of rotating musicians, and we also offer the Lounge Menu in the Dining Room (Wednesdays only, along with full dinner menu).  Reservations highly recommended.  See schedule below for upcoming dates:
View Upcoming Dates
11/29- GLK Trio
12/6- Dave Quick Jazz
12/13- Lauren Meehan
12/20- Steve Hobbs Trio
12/27- Tony Galiani Band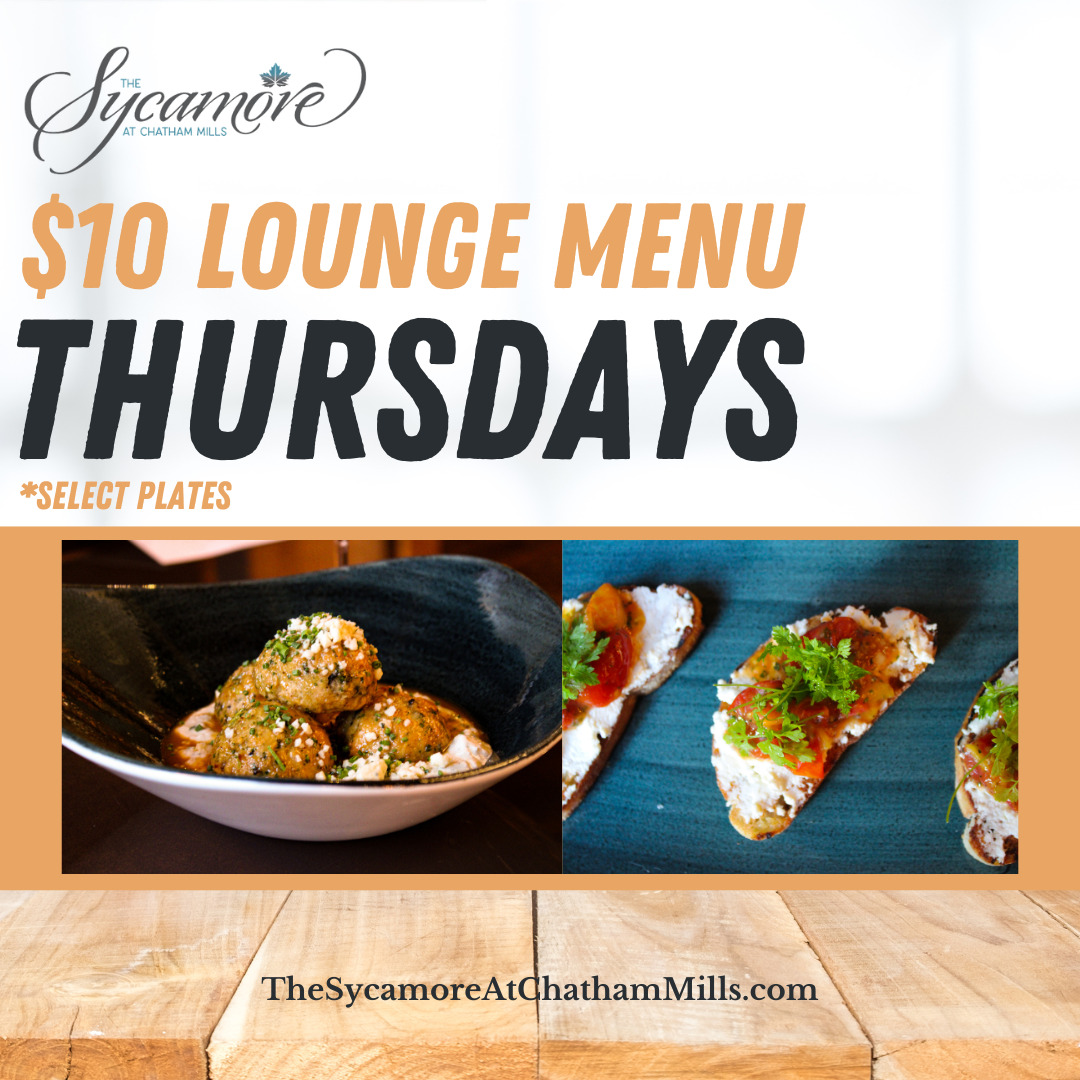 $10 Lounge Menu Thursdays  
Join us every Thursday in the lounge and enjoy most of our plates for just $10.  The lounge features comfortable and cozy seating, a flat screen TV, pool table, and board games. 
It's never too late to plan ahead for a special New Year's Eve celebration!
We will be Open Sunday, 12/31 5-9pm
Serving our Regular menu with Live Piano Music
Come join us for a toast to 2024!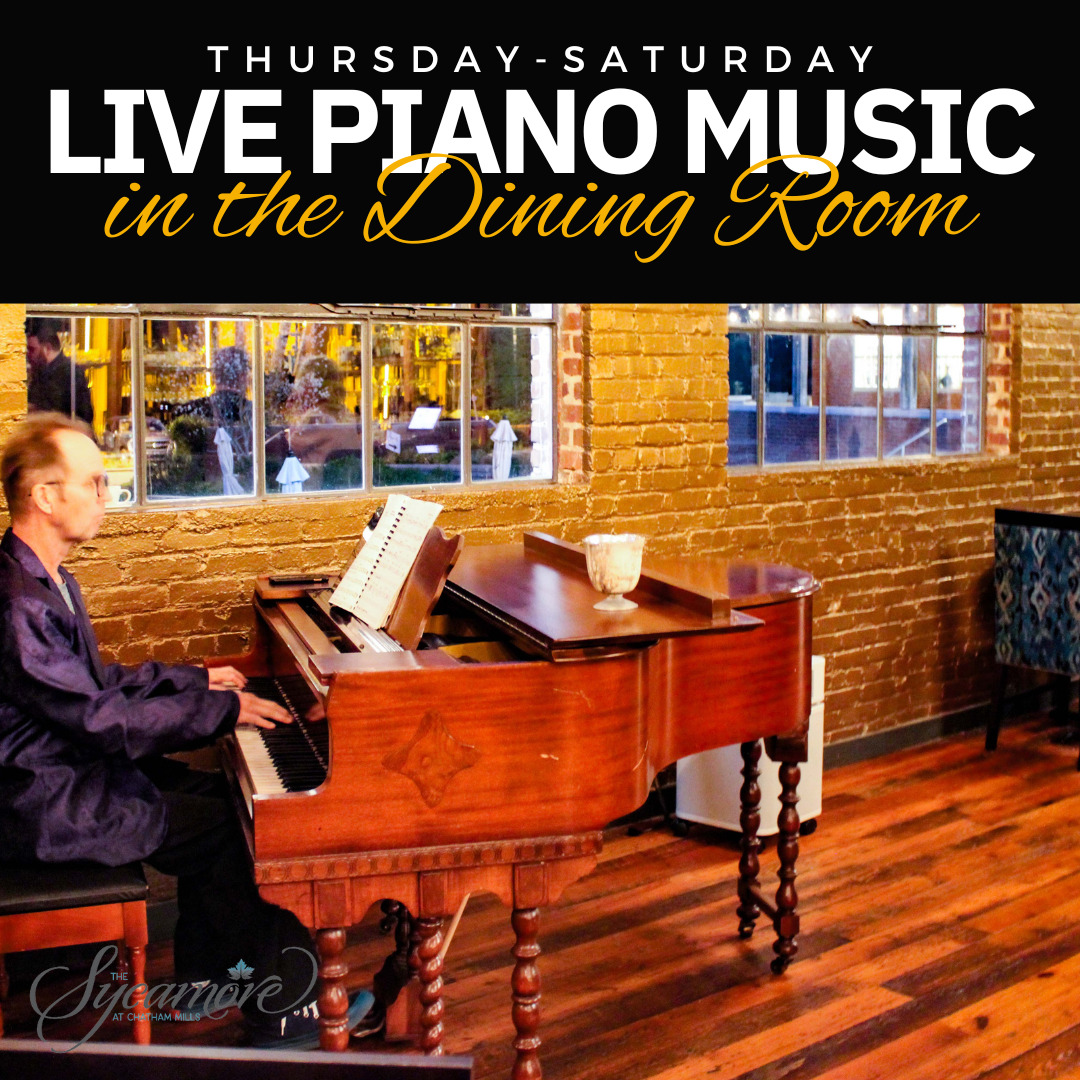 Dine to the relaxing ambiance of live piano music.  We feature various performers in our dining room every night from Thursday-Saturday.  Current performers include:
Kris Whitenack
Robert Griffin
Lindsey Rosebrook
Stephanie Schmitt