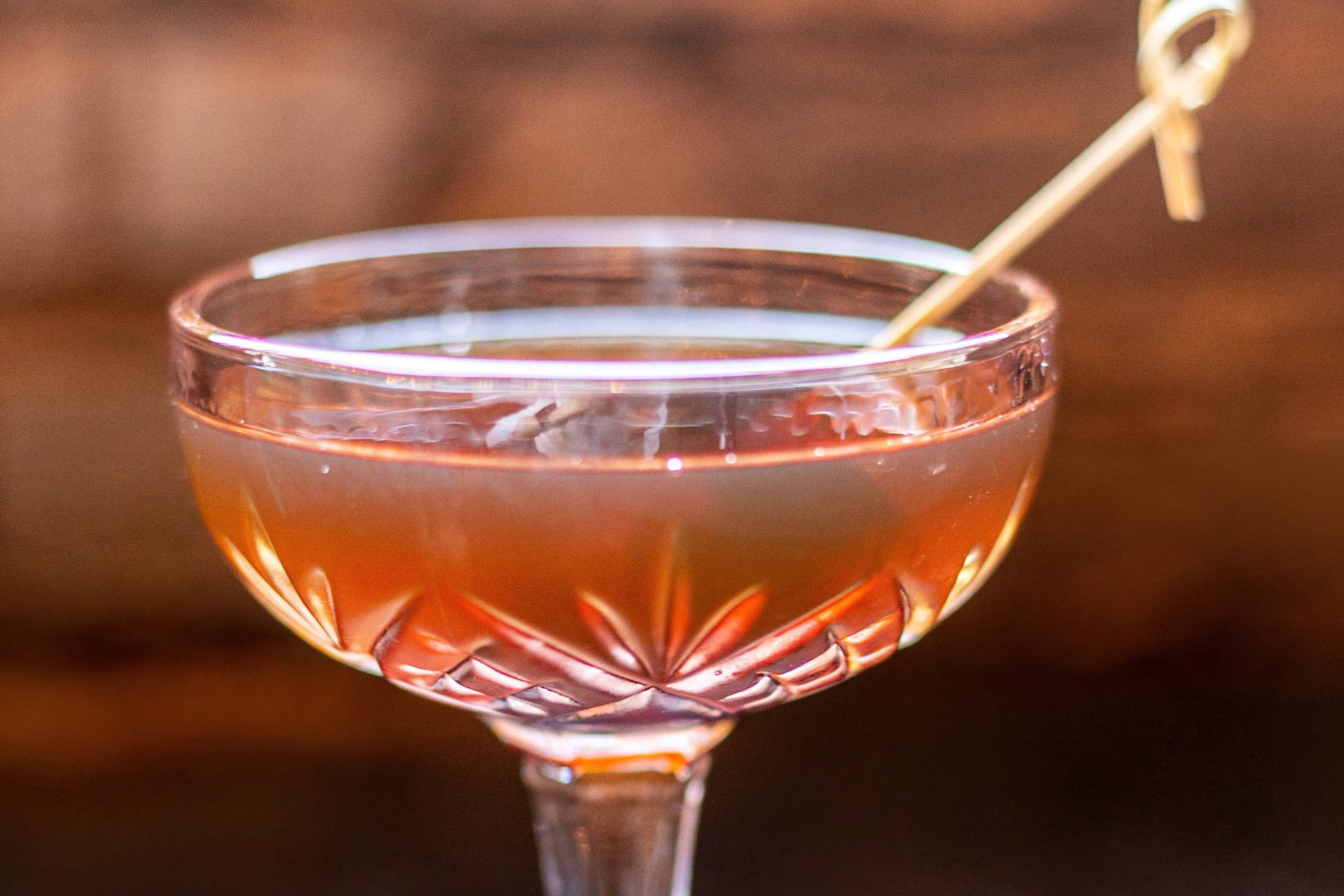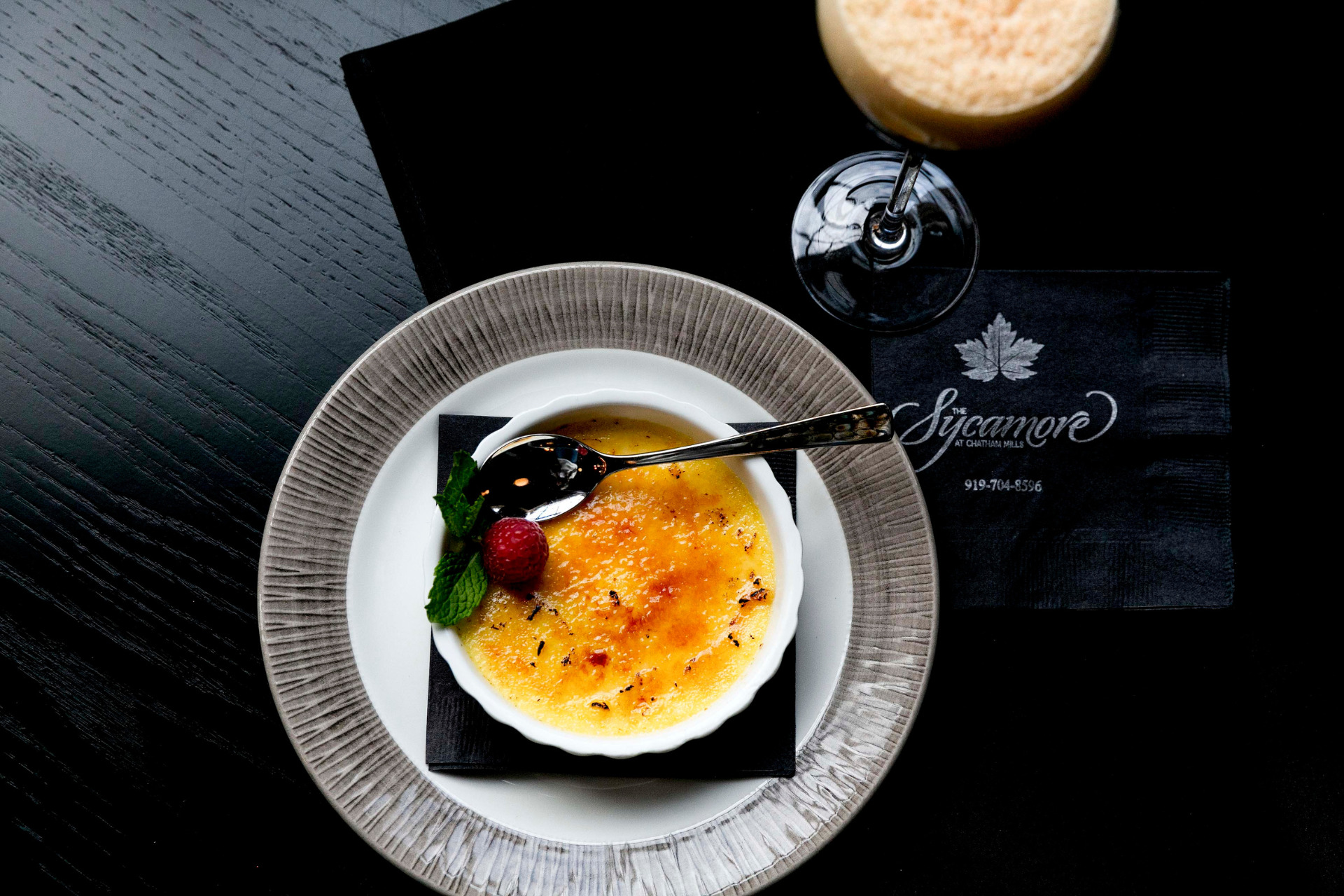 The Sycamore proudly features many locally sourced and seasonal items.  Some of the items listed here may not be available on a particular evening, and you may find additional chef specials on the menu upon arrival.  We are happy to accommodate most dietary needs and allergies.  Our menu is easily adaptable for gluten-free or vegan eating, as well as Alpha-gal friendly.
Oranges/ Candied Pecans / Red Wine Vinaigrette
Romaine/Olive Oil Crumbles/Grana Padana
Bonito Flake / Tuna Tonnato / Grilled Bread
Ginger Soy Sauce / Green Cabbage Slaw
Basil Aioli/ Spicy Pickled Okra Salad
Romesco / Minted Fava Beans
Local Greens / Red Wine Poached Pears / Crispy Prosciutto
Fire Roasted Shishito Peppers
Mashed Potatoes / Mushroom Gravy
Apple & Fennel Slaw / Potato & Cauliflower Puree
Pan-Seared NC Yellow-Eyed Snapper*
33
Pumpkin & Shrimp Risotto / Castelvetrano Olive Vinaigrette
Pan-Seared Long Island Duck Breast
39
Charred Haricot Vert / Cipollini Onions / Potato & Cauliflower Puree / Candied Citrus Zest & Chili Vinegar
Creekstone Prime Ribeye*
59
Creekstone Prime Beef Tenderloin*
53
Creekstone Prime New York Strip*
51
Creekstone Prime 30-Day Dry Aged Ribeye*
69
Morning Ranch Ostrich*
43
Smashed Red Skin Potatoes
11
Haw River Mushrooms / Garlic Confit / White Wine
17
Caramelized Brussel Sprouts / Roasted Fresno Peppers
13
Silver Rum / House-made Mint Syrup / Lime / Club Soda
Sycamore Signature Old Fashioned
14
Elijah Craig / Demerara / Crude Smoked Salt Bitters
Stolichnaya / Honey / Ginger / Lime / Club Soda
Bacardi / Key Lime Oleo / Almond Orgeat / Lychee / Egg White
Reposado Tequilla / Hibiscus Tea / Lime / Demerara
Chef's Selection / Whole Grain Mustard / Grilled Bread
Chef's Selection / Grapes / Crackers
Tuna Tonnato/ Grilled Bread
Gruyere / White Cheddar / Brie/ Fontina
w/  Fire Roasted Shishito Peppers
Smoked Tomato Aioli / Carmelized Onions / Housemade Pickles / Cheddar
Caramelized Brussel Sprouts
14
Brandied Cherries / Vanilla Chantilly  
Chocolate Pot de Crème
10
Caramel / Vanilla Chantilly / Chocolate Pearls
Sheep's Milk Ricotta Cheesecake
10
Shortbread / Mixed Berries
Pineapple Rum Compote / Pistachio Granola / Mascarpone
White Chocolate & Passionfruit Blondie
12
* Items are served raw or undercooked or contain (or may contain) raw or undercooked ingredients. Consuming raw or undercooked meats, poultry, seafood, shellfish, or eggs may increase your risk of foodborne illness. 
Not all ingredients are listed, please inform your server of any allergies.
Parties of 8 or larger will automatically receive a gratuity of 20% on the Pre-Tax amount on their ticket.